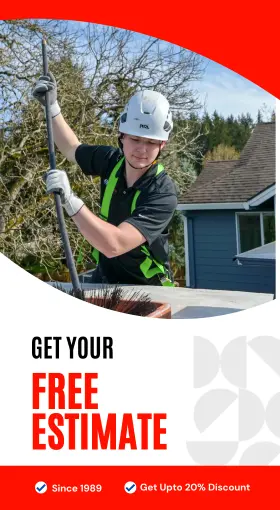 Chimcare Portland Chimney Sweep in Oregon can keep your fireplace or stove humming all season
We clean all types of fireplaces and stoves:
Open Fireplaces
Gas Fireplaces
Wood Stoves – complete removal and cleaning of all internal parts
Pellet Stoves – not just the inside, fans are taken out and cleaned as well
Oil Stoves
Cook Stoves
We use several different brushes and rods to ensure the proper removal of soot from the chimney and connector pipes.
Our standard procedures include the use of vacuums, tarps, drop clothes and shoe covers to ensure your home stays clean. We guarantee a clean and thorough job every time!  Choosing the right chimney sweep Portland is very important.  A lot of companies in town are not even licensed, bonded and insured.  Cleaning a chimney can be dangerous.  A Chimney sweep has to climb ladders and sometimes very steep and dangerous roofs.  Making sure you have a licensed chimney sweep is important to you family.  Our company is a second generation chimney sweep and have been cleaning Portland's Oregon chimneys since 1989.  Call today for a peace of mind knowing that your job will be done right.